Image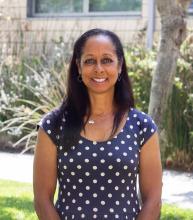 Pronouns: she/her/hers
Katya Armistead
Assistant Vice Chancellor & Dean of Student Life (AVC/DOS) 
B.A. Sociology, UCSB
M.S. College Counseling and Student Development, Azusa Pacific University
Ed.D. Educational Leadership, UCSB & Cal Poly (SLO)
Facilitates discussion and solution-finding to issues and crises that pertain to the quality of student life at UCSB (particularly outside of the classroom). 
Promotes inclusion in and equitable access to the UCSB learning environment for students of all identities.
Liaises between students and University administration by listening broadly to student input and representing student perspectives and interests. Member of the Vice Chancellor's Student Affairs Executive Leadership Team and the Chancellor's Senior Officers group.
Serves as "control point" or executive leader for 11 Student Affairs departments and several special projects, services, and other initiatives.
Katya Armistead—a student-focused administrator with about 30 years of service at UCSB—was born and raised in Pasadena, CA. As a young person, she spent a great deal of time at Cal Tech, where her mother worked in the Theater Arts department. Katya enjoyed acting in several plays throughout middle school and high school.  Katya was fortunate to be admitted to UCSB where she lived in Santa Catalina (when it was still FT) and on Del Playa, worked in Arts & Lectures, and even met her future-husband at the Delt fraternity house where it exists today on Pardall Road in Isla Vista!
After graduating from UCSB with her bachelor's degree in sociology, Katya moved to New York City where she worked in an ad agency and waited tables. Soon thereafter, Katya returned to the Santa Barbara area where she obtained a position at UCSB working in Admissions as an administrative assistant. Over the years, she rose to the position of assistant director of the department and manager of the Visitor Center. While working in Admissions, Katya completed her master's degree in college counseling and student development at Azusa Pacific University. Working in Admissions, she developed a strong reputation for building strong bonds with students and helping them to achieve their academic and leadership goals, especially through support of student-led campus organizations and initiatives.
In 2007, Katya was appointed Assistant Dean of Student Activities in Student Life, where she later became an associate dean and director of the Office of Student Life (OSL). In 2012, she received her doctorate (Ed.D.) in educational leadership from a joint program between UCSB and Cal Poly, San Luis Obispo. And since 2015, Katya has served as Dean of Student Life. Katya's most memorable contributions to Student Life include working with groups of students to bring their ideas for events and initiatives to fruition, especially in the wake of adversity, crisis, and even tragedy. Her aspirations for the near future as AVC/DOS are to foster increased collaboration among Student Life units and to foster a sense of campus community such that all students feel they truly belong.
Dr. Katya Armistead lives with her partner, Tim (also UCSB alum), in Santa Barbara where she is an active volunteer and board member in non-profit organizations. Her two sons have graduated from Santa Barbara High School and have gone on to pursue degrees at the CSU and UC. When she isn't on campus, she enjoys early-morning walks on the beach, reading, and dining out.